Description

TASTING NOTE
Part of the vineyards are arranged in one of the routes through which the Camino de Santiago takes place. In the town of O Barco, the Torrizola plots of old vines that are over 60 years old, and No Serro with more than 150, they confer that pure and authentic Galician character.
Slaty soil and continental climate, the Atlantic influence is made patent with extreme temperatures between summer and winter, that result in high quality wines. The key to the development of this expressive red has been to get the right touch of wood to not eliminate the freshness and the primary memories of the Mencía grape. It has been 5 months of perfect Crianza aging in American and French oak barrels and a rest of not less than two months in bottle, before going out to the market and enjoying this magnificent "elixir."
It will develop in the bottle in the years to come.
It presents a transparent ruby ​​color with aromas of red fruits, currants and blackberries. In the mouth, it is balanced, subtly accompanied by notes of raisins and ripe fig jam.
Ideal with foie-micuit, steak tartare, red meats and gamey dishes.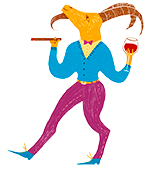 TECHNICAL INFORMATION
DESIGNATION OF ORIGIN: Valdeorras
TYPE OF GRAPE: Mencía
ALCOHOLIC GRADE: 13 %
TOTAL ACIDITY: 5.45 g/L.
Ph: 3.64
RESIDUAL SUGAR: 1.5 g/L.
VOLUME: 75 cl.
APPROPIATE TEMPERATURE FOR SERVING: 14-16ºC / 58-62 ºF

TASTING NOTE
For the creation of this unique Albariño wine of Rías Baixas origin, the perfect combination of grapes from two of the best subzones of the Rías Baixas Denomination of Origin have been used, including the Condado do Tea and the Valle del Salnés, attaining the desired balance for this exceptional gourmet
product.
Late manual harvest in the first half of October: we may be among the last to harvest grapes in Rías Baixas, which is a risk for the possible arrival of the rains, but is worth taking to get sweeter and more balanced grape musts with the perfect acidity. Selection of the best grapes when entering the cellar, followed by a 5-hour maceration. Alcoholic fermentation of the flower must at a controlled
temperature between 10 and 14ºC with an inert atmosphere. Finally the wine will be filtered and bottled with a rest period of 30 days before its put on the market.
It stands out because of its straw yellow color with lime green tones. On the nose, it reminds us of citrus and ripe stone fruits. In the mouth, it is balanced, fresh and mineral with hints of apricot and tropical notes that caress our palate.
It pairs perfectly with lobster, briny rice, fresh Italian pasta and aromatic Asian cuisine.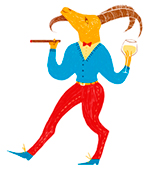 TECHNICAL INFORMATION
DESIGNATION OF ORIGIN: Rias Baixas
TYPE OF GRAPE: Albariño 100%
ALCOHOLIC GRADE: 12.5 %
TOTAL ACIDITY: 6.1 g/L.
Ph: 3.5
RESIDUAL SUGAR: 2.9 g/L.
VOLUME: 75 cl.
APPROPIATE TEMPERATURE FOR SERVING: 8-10ºC / 46-50 ºF