Description

TASTING NOTE
For the elaboration of this authentic Mencia Ribeira Sacra wine, we have used the best grapes from vineyards located in the region of O Saviñao – Lugo at 400-550 m of altitude, through traditional viticulture and manual harvesting on terraces and steep slopes in the Rivera del Miño.
Homage to our uncle Salustiano, who knew how to transmit to us in life the values and love for this wonderful land, which invites us to discover in detail and enjoy its culture and gastronomy.
A true treasure for the senses that will not leave you indifferent!
It has a deep ruby color and violet hues, with aromas of ripe raspberries, myrtillos and currants. In the mouth it is fresh, elegant and velvety with great expressiveness of the terroir it comes from.
Pairing: It goes very well with game dishes, lamb and red meats, as well as tapas and cured cheese.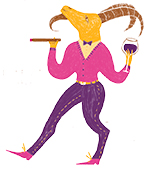 TECHNICAL INFORMATION
DESIGNATION OF ORIGIN: Ribeira Sacra
TYPE OF GRAPE: Mencía 100%
ALCOHOLIC GRADE: 13 %
TOTAL ACIDITY: 5.03 g/L.
Ph: 3.66
RESIDUAL SUGAR: 4.4 g/L.
VOLUME: 75 cl.
APPROPIATE TEMPERATURE FOR SERVING: 14-16ºC / 58-62 ºF